Shadows in the Cove
Many mysteries lie concealed within the murk of Nova Scotia's long and tangled past. None of them is more perplexing than that of the enigmatic Dr. Henry Inch and his violent death. Two hundred years have passed since his frozen corpse was found on the Market Square at the head of Miller's Cove, Guysborough. He had been run through with a sword.
An unsolved murder in 1829. A sabre found in a wall in a present-day Guysborough home. Is there a connection?
written by Mary-Colin Chisholm
July 2020
Premiere
Old Courthouse Museum | Guysborough
POSTPONED UNTIL FURTHER NOTICE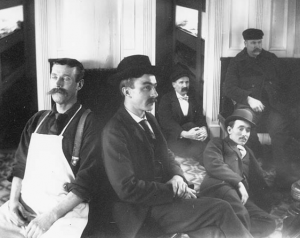 Director Mary-Colin Chisholm
Cast TBA
Stage Manager Patricia VinLuan
Effects Designer Chris Little
---
One of the greatest unsolved mysteries of Guysborough County.