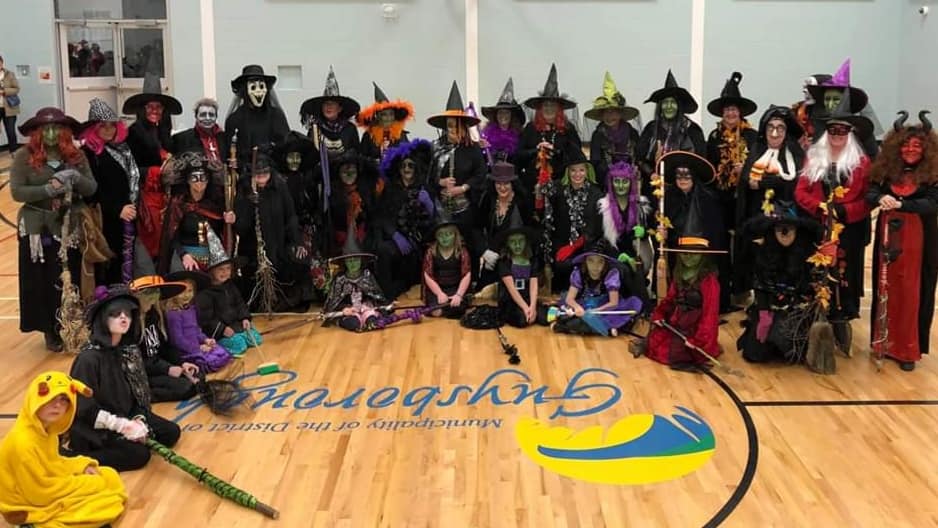 Generations Dance Club
Mulgrave Road Theatre is currently running our third seniors engagement project: Generations Dance Club. An intergenerational project, the Dance Club brings seniors and the community together in weekly sessions to participate in dance and self-expression: promoting creativity and happiness, mental and physical wellbeing and social engagement.
Instruction is being provided in the areas of square dance, line dancing and jive. Local musicians are providing the music and volunteer dance partners are available to encourage participation. Weekly nutritional snacks are prepared by Guysborough Options for Adaptive Living, a vocational training centre for adults with special needs.
The Dance Club just completed a hugely successful Flash Mob Witches Dance in celebration of Halloween. They will celebrate their final session with a Christmas dinner, prepared by the Guysborough Legion Hall.
Venue partners include the Municipal Community Lifestyle Complex and the Milford Home for Seniors.